16 August 2019
Waters Homes Featured in Nottinghamshire Live
Waters Homes meet Secretary of State, Robert Jenrick, upon his site visit of Perry Road, Sherwood.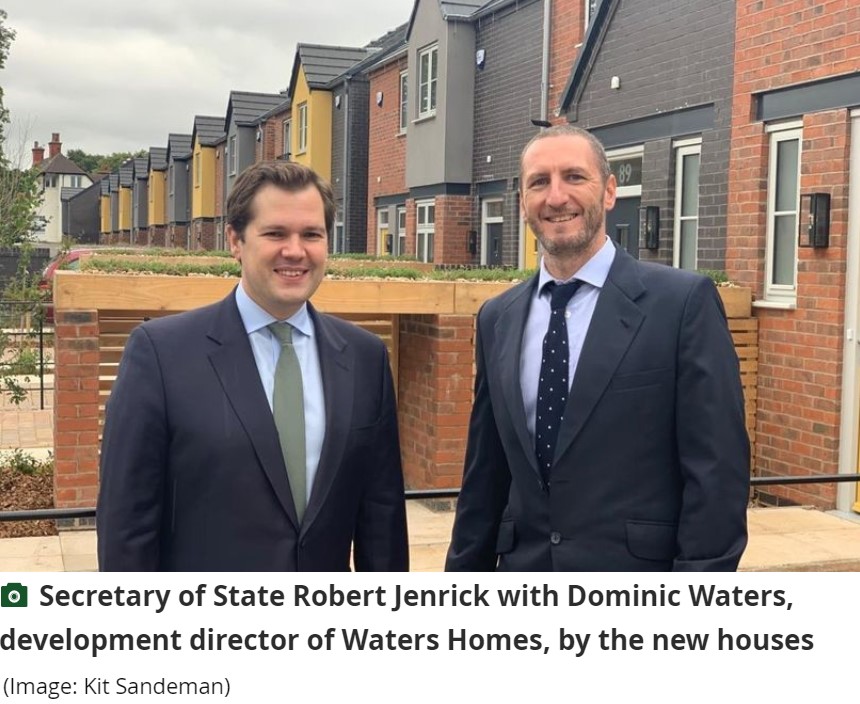 Secretary of State, Robert Jenrick, visited Waters Homes newly built properties on Perry Road, in Sherwood, Nottingham.
Rather than conventional building, developers Waters Homes used a pioneering technique known as structurally insulated panels to construct the main 'bones' of the house.
This involved dropping 14 large panels into place so houses could be built about twice as quickly as with traditional homes.
The front of the houses are finished with brick for aesthetic purposes.
Read the full article as featured in Nottinghamshire Live:
Back